shooting halts talk
Responsible Author: Correspondent Joseph Kirk | Ocala, Florida - United States, 10/04/2013, 00:10 Time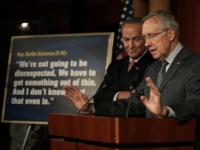 USPA NEWS -
Washington (CNN) -- The slogging efforts to resolve the federal government's budget crisis ground to a halt Thursday as shots rang out around the Capitol, forcing legislators and their staffs to call off any business and shelter in place.
Baby gives birth?
Responsible Author: Correspondent Joseph Kirk | Ocala, Florida - United States, 10/03/2013, 23:31 Time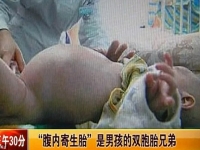 USPA NEWS -
October 2, 2013, according to Daily Mail, a two-year-old boy from China has undergone an operation to 'give birth' after doctors realized he was "˜pregnant.´ Doctors removed the fetus which measured 20 cm in width and had a fully formed spine and limbs.
| | |
| --- | --- |
| | Daren Frankish |
| | RAHMA-SOPHIA RACHDI |
| | Ruby BIRD |
| | Yasmina BEDDOU |
| | Aurangzeb Akbar |